Press release 24.9.2020

My Sweden Poster 2020:
The Northern lights took the winning spot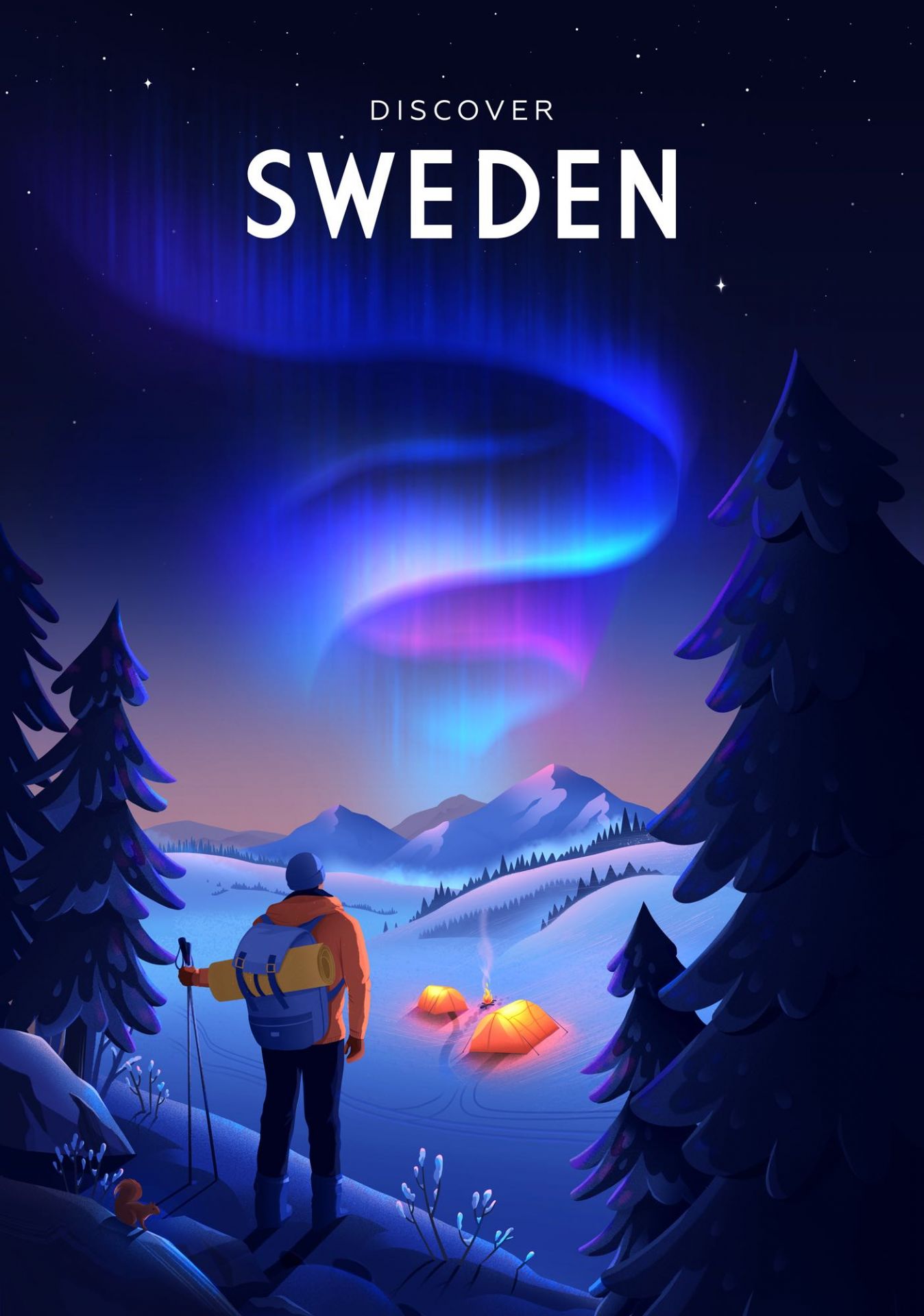 It's the northern lights that attracts travelers to Sweden! This is now a proven fact when the winner in our international travel poster contest has been awarded. The illustrator Anna Kuptsova from Ukraine says she is inspired by photographs from Sweden and by descriptions in literature. Now she dreams of visiting Sweden herself!
Kuptsova has named the poster "Discover Sweden". And that is exactly what a classic travel poster should do: entice to adventures and curiosity.
The international travel poster competition My Sweden Poster was arranged by the design company Come to Sweden and attracted illustrators, designers, and artists from all continents (well, with Antarctica being an exception).
– I've never actually visited Sweden myself, but I'm fascinated by the magnificent nature and the untouched wilderness there. I really hope to see it with my own eyes one day, especially the northern lights, says Anna Kuptsova.
Kuptsova is an illustrator and graphic designer, she has a degree from the British Higher School of Art and Design and has worked with design, illustrations, and as an AD over the last decade.
– My main point of interest is to develop and create illustrations for editorial material and books, as well as creating posters, trademarks and album covers. Even though I always strive to learn something new, I get my inspiration from movies, literature, visual arts, and music, says Kuptsova.
Creative and beautiful travel posters have attracted travelers to Sweden from near and afar since the late 1800's.
– I think that posters still are a cool way of attracting travelers today, says Kuptsova.
The contest My Sweden Poster was open to illustrators, artists, and other creative forces around the world. The prize winner receives 25 000 SEK. The competition was arranged for the first time.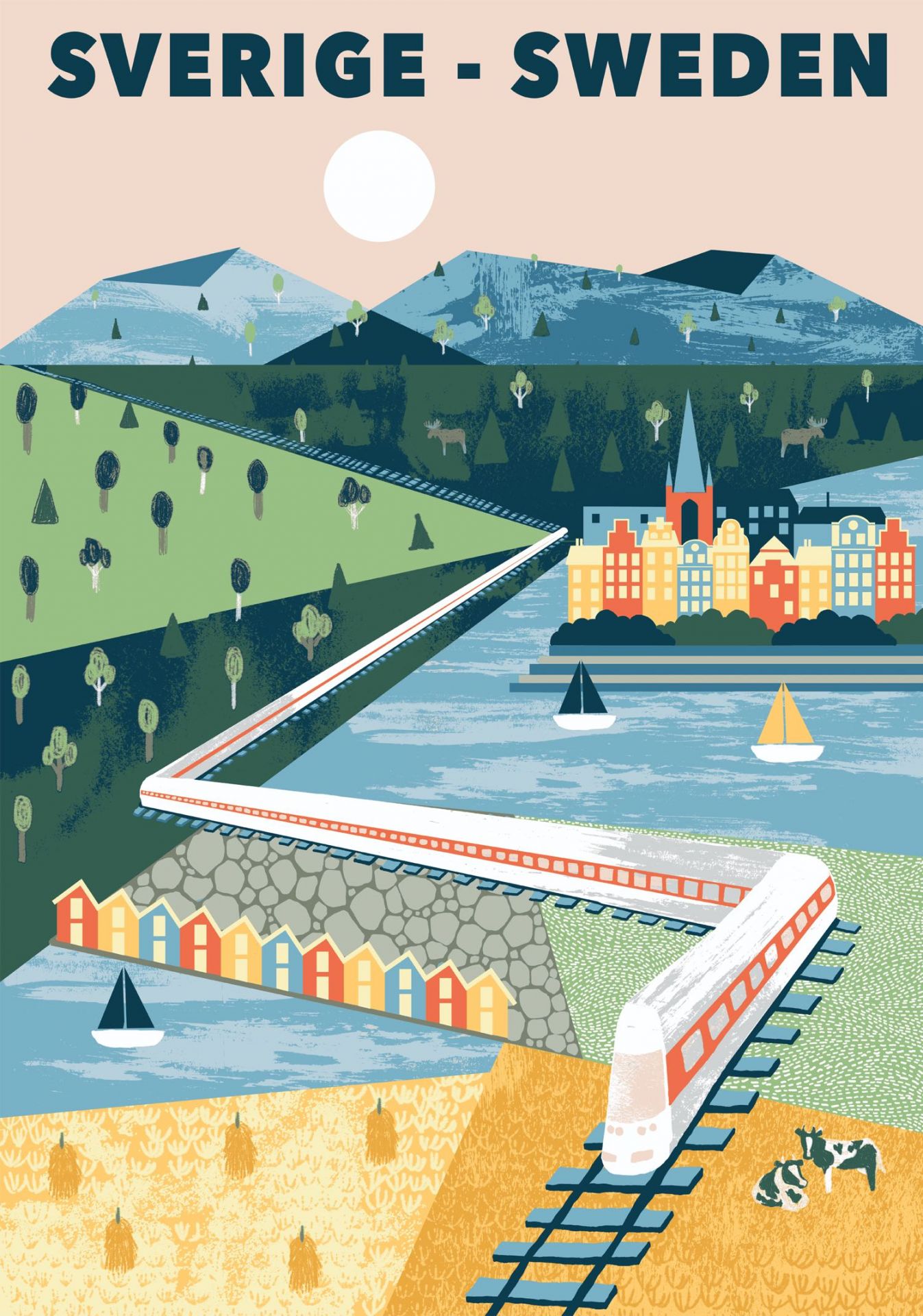 A jury selected ten finalists and then the public was given the opportunity to vote for their favorite poster on-line. In the final voting, the illustrator Ruut Joensuu from Finland came in second with the poster "All aboard", which is a tribute to train rides from north to south throughout Sweden.
The design company Come to Sweden, whose specialty is vintage – but now also modern – travel posters will print the artworks by all ten finalists. The artworks can be seen and purchased at cometosweden.se.
For more information, please contact:
Magnus Londen, Come to Sweden
magnus.londen@cometosweden.se